MINIMALLY INVASIVE THROUGH-THE-DECK REPAIRS (TDR)
BEFORE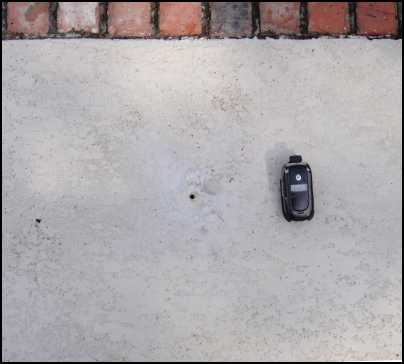 Pin-pointed leak location determined to be at a 1 1/2 inch Tee.
REPAIR HOLE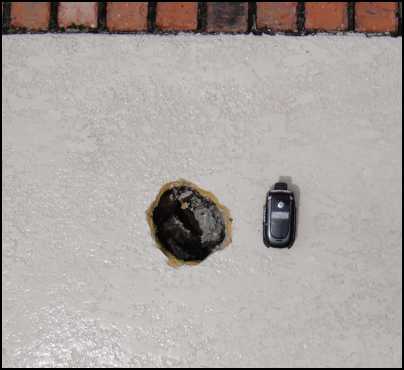 Minimally sized repair hole chipped through deck.
PLUMBING Tee leak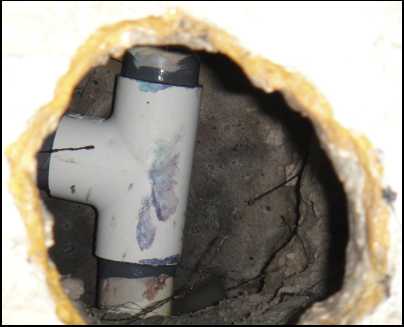 Though significantly rarer than 2-way leaks (i.e. elbows, straight couplings, and pipe) 3-way leaks (i.e. leaks in Tees) are not (yet) repairable via Internal Pipe Repair.
AFTER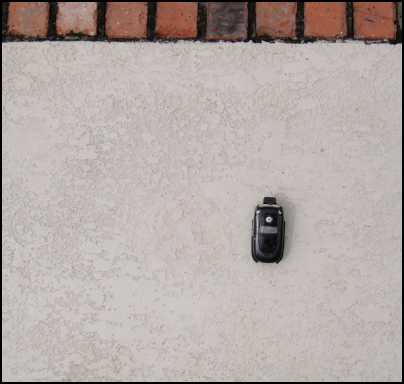 After all is said and done, the final result looks pretty good. This deck patch is still under cure (and will lighten slightly) and will not be paintable for another 30 days. We take care to tint our deck texturing to hold the repair over until it can be painted. Often times, on a visit years later (for a different leak issue), we have noticed that our deck-patches have still not been painted--we like to think because they look good enough as they are.